The Science Behind Budesonide, A Key Component of TWC's COVID Emergency Kits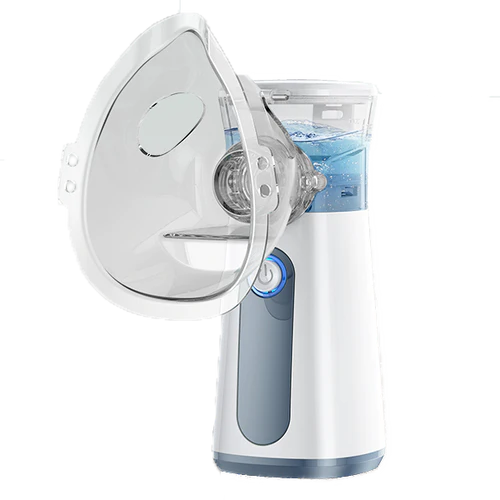 Ever since the onset of the COVID-19 pandemic, the medical community – from the front lines of the ICU to the annals of scientific journals – has been in relentless pursuit of effective treatments. As part of our commitment to further that mission and keep you and your family safe and healthy, TWC is now offering COVID emergency kits, equipped with proven treatments that you can use at home to give yourself the best chance of a speedy recovery, should you fall ill if the next wave of the pandemic emerge.  
One key component of these kits is a powerful anti-inflammatory molecule called Budesonide, which has been shown to improve acute COVID-19 outcomes in multiple clinical trials. But what exactly is it, and how does it aid in the recovery from COVID-19? In today's article, we'll be delving into the science behind this powerful steroid nebulizer, so you can rest assured that our recommendations are based on the best evidence available. 
What is Budesonide?
Budesonide is a corticosteroid that has been used for many years to treat various respiratory disorders, such as asthma and COPD. Often administered through a nebulizer, its main function is to reduce inflammation in the lungs, preventing the obstruction of the airways that can make breathing difficult. 
Budesonide and COVID-19: The Research
A study published in the BMJ in April 2021 highlighted Budesonide's efficacy in treating COVID-19. The trial, involving nearly 3000 people, compared patients who were treated with inhaled Budesonide at home to patients who received the usual care through the NHS. The results were promising: those using Budesonide recovered, on average, three days faster than those who didn't. Additionally, significantly fewer people given Budesonide were admitted to the hospital than those who received standard care.  
Another study conducted in Oxfordshire, UK, explored the effects of inhaled Budesonide on early COVID-19 symptoms. The study found that those who took Budesonide were less likely to need urgent medical care. Further, at 14 days after infection, the proportion of patients who still had symptoms was 10%, versus 30% in those receiving usual care. Overall, Budesonide was found to be safe, with only a small percentage of participants reporting minor side effects. 
Other Uses of Budesonide
While its potential in treating COVID-19 is currently in the spotlight, Budesonide has been widely used in treating other respiratory disorders like RSV, Flu, and chronic obstructive pulmonary disease (COPD). Its versatility and effectiveness in treating a range of pulmonary disorders underscore its importance in respiratory medicine. 
The Bottomline
Budesonide, with its potent anti-inflammatory properties and high-quality research backing its efficacy, offers a promising avenue to aid recovery from COVID-19. As with any prescription medication, however, it's crucial to use it under the guidance of a healthcare professional who can determine that it is safe for you. That's why our emergency kits come with a no-cost consult to one of our physicians at TWC, so you can not only get the best equipment, but receive expert guidance to ensure you're using it properly.  
References
Yu, L. M., Bafadhel, M., Dorward, J., Hayward, G., Saville, B. R., Gbinigie, O., ... & Saunders, C. T. (2021). Inhaled budesonide for COVID-19 in people at high risk of complications in the community in the UK (PRINCIPLE): a randomised, controlled, open-label, adaptive platform trial. The Lancet, 398(10303), 843-855.  
Ramakrishnan, S., Nicolau, D. V., Langford, B., Mahdi, M., Jeffers, H., Mwasuku, C., ... & Bafadhel, M. (2021). Inhaled budesonide in the treatment of early COVID-19 (STOIC): a phase 2, open-label, randomised controlled trial. The Lancet Respiratory Medicine, 9(7), 763-772.  
---