Amplify Your Immune Support with These Two Key Supplements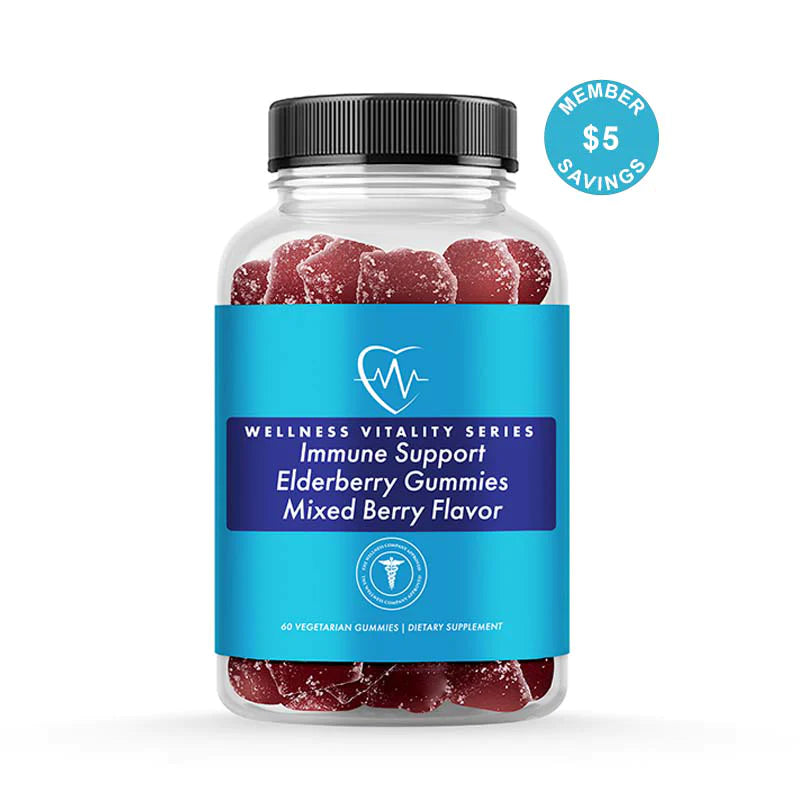 In our post-pandemic world, taking proactive steps toward robust health and wellness is more crucial than ever. As we continue to face the health challenges this new era brings, strengthening our immune systems and managing the effects of illnesses like long-COVID have become a major priority for many. To help you in this journey, we've developed two key products - Spike Support Formula and Immune Support Elderberry Gummies. While each product offers significant health benefits on its own, their combined use offers comprehensive support for a host of physiological processes most critical to keeping you well.  
Our Spike Support Formula has been an ally to many in the fight against long-COVID. This formula is a cocktail of powerful ingredients like selenium, nattokinase, dandelion root, black seed extract, green tea extract, and Irish Sea Moss. These agents, according to scientific research, collectively battle inflammation, clot formation, cellular damage, and spike proteins associated with the SARS-CoV-2 virus. They work in concert to facilitate healing, enhance the immune response, improve circulation, and protect your cardiovascular health.  
Working alongside the Spike Support Formula are our Immune Support Elderberry Gummies, which are rich in vitamin A, C, D, and E, zinc sulfate, and elderberry fruit extract. These nutrients collectively enhance white blood cell function, stimulate T-cell and B-cell immunity, protect against damaging free radicals, and provide strong antioxidant and anti-inflammatory benefits. The standout ingredient, elderberry fruit extract, elevates immune health by regulating immune response and inhibiting viral replication.  
When used together, our Spike Support Formula and Immune Support Elderberry Gummies form a potent duo:  
Fortified Immune Health:

 The ingredients in both supplements complement each other to boost your immune health. Selenium from the Spike Support Formula and vitamins along with zinc from the Elderberry Gummies foster a fortified immune response, enhancing the performance of aspects of both the innate and adaptive immune system. 

 
Antioxidant and Anti-Inflammatory Benefits:

 Both supplements contain potent antioxidant and anti-inflammatory compounds. The green tea extract, selenium, and dandelion root from the Spike Support Formula are complemented by the elderberry extract and vitamins in the Elderberry Gummies, which reduce oxidative stress and inflammation. 

 
Comprehensive Cardiovascular Health:

 When combined, these supplements offer a wraparound approach to cardiovascular health. Nattokinase from the Spike Support Formula enhances circulation and mitigates clot formation, while vitamin C and E from the Elderberry Gummies support the structure of function of the endothelial lining of blood vessel walls. 

 
Accelerated Recovery:

 The nutrients from the Elderberry Gummies promote cell growth and repair, while the selenium and Irish Sea Moss from the Spike Support Formula assist in rebuilding damaged tissues and muscles. These supplements wonderfully complement one another in boosting overall tissue recovery.

 
Bottomline  
While our Spike Support Formula and Immune Support Elderberry Gummies each offer a range of health benefits on their own, their combined use offers an enhanced approach to supporting immunity and bolstering your general health. Together, they form a powerful team that is greater than the sum of its parts. We invite you to experience the elevated health benefits of these two potent supplements, designed with your health and well-being in mind. 
---