Dr. VanDeWater's Spike Recovery Formula
Inhibit spike viral effects, blood vessel blockages, and support T-cell activity.
Dr. VanDeWater's proprietary formula provides immune and healing support for people with prolonged effects of respiratory infection or other exposure to the spike protein.
We recommend this formula to protect your body against shedding and spike protein exposure. Particularly in cases of "long haul" illnesses, this product can help your body repair itself and recover to optimal health.
WHAT'S IN DR. VANDEWATER'S SPIKE RECOVERY FORMULA?
Dr. VanDeWater's Spike Recovery Formula utilizes selenium to reduce the inflammatory response and oxidative stress, which aids in helping the body repair itself and recover.
Nattokinase is an effective fibrinolytic able to help heal clot formation which can occur from exposure to spike protein.
Dandelion root acts as a detoxifying agent supporting better liver function and is also shown to counteract the presence of spike protein.
Black cumin seed binds to the spike protein and facilitates cellular repair. Green tea extract provides added defenses at the cellular level through scavenging for free radicals, and mineral-rich Irish sea moss can help rebuild damaged tissue and muscle.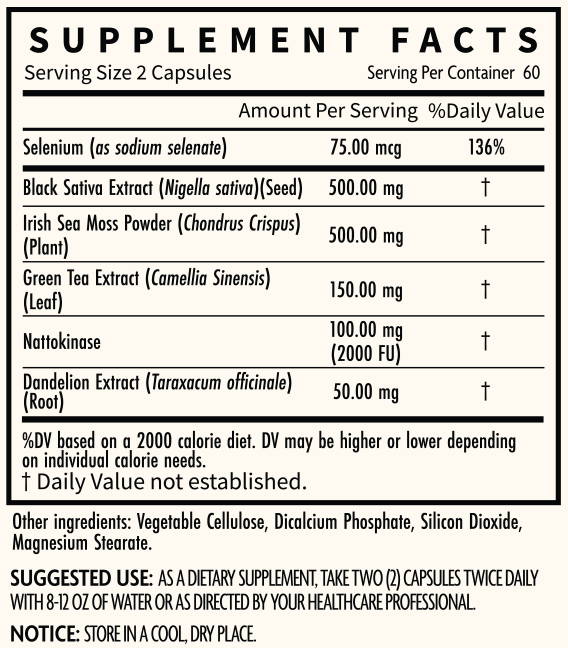 Dr. VanDeWater's Spike Recovery Formula saves you 36% per bottle.
| | |
| --- | --- |
| Ingredient | Average Bottle |
| | |
| | |
| | |
| | |
| | |
| | |
| | |
| | |
| | |
Compared to buying each ingredient separately from other sources, Dr. VanDewater's formulation saves you 36% per bottle.
The Wellness Company strongly believes in transparency because you deserve to know exactly what you're putting inside your body.
And while this means you could easily take the ingredients listed above and make Dr. VanDeWater's product yourself with items purchased from other vitamin suppliers, we're able to save you money thanks to our agreements with our suppliers.
Dr. VanDeWater's formula saves you over $37 per bottle – and also means you can rely on The Wellness Company's quality, safety, and satisfaction guarantee.
Integrated Therapeutics Board, The Wellness Company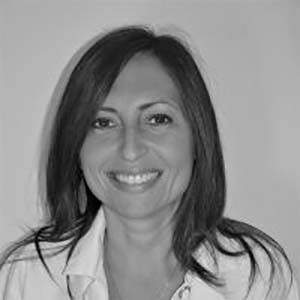 Dr. Jennifer VanDeWater, PharmD, is a registered pharmacist licensed in Maine, New York, and Vermont.
Dr. Jen is The People's Pharmacist: as one of the founders of the Integrative Therapeutics Board of The Wellness Company, she is a global leader in reinitializing continuum of care processes between pharmacists, patients, and their doctors.
This means developing an understanding that pharmaceuticals are only part of the solution that patients should consider for their wellness - nutraceuticals, diet, mental health, and lifestyle changes need to be incorporated into health plans.
Today, Dr. Jen VanDeWater is not only looking out for the overall wellness of the people, she is also finding ways to support brave independent Main Street pharmacies who stand up against the corporate agenda.
Dr. VanDeWater embodies the The Wellness Company values and leads the way in how we think about wellness.
The science behind
Dr. VanDeWater's Spike Recovery Formula.
Learn more about how science - not political science – guides our recommendations.
Based on this product, we also recommend:
SUBSCRIBE TO OUR NEWSLETTER
Recieve our latest weekly releases, offers, guides and more.
These statements have not been evaluated by the Food and Drug Administration. These products are not intended to diagnose, treat, cure or prevent any disease. Information this website is provided for informational purposes only. It is not meant to substitute for medical advice from your physician or other medical professionals. You should not use the information contained herein for diagnosing or treating a health problem or disease, or prescribing any medication. Read all product documentation. If you have or suspect that you have a medical problem, promptly contact your regular health care provider.