PRESS RELEASE: Leaders in the Medical Freedom Movement Praise Florida Governor Ron DeSantis for Effort to Hold Vaccine Manufacturers Accountable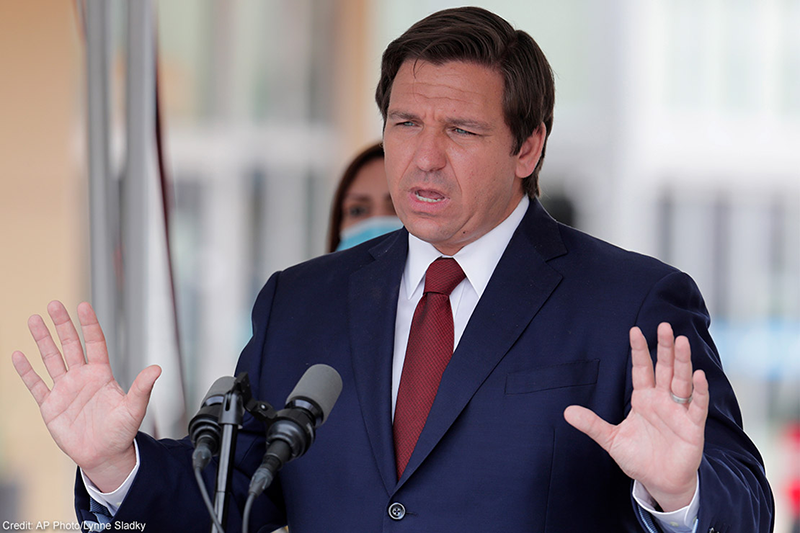 (Washington, DC, December 23, 2022) – Today, leaders in the medical freedom movement issued a joint statement praising Governor Ron DeSantis (R-FL) for his recently announced initiative to hold vaccine manufacturers accountable: 
"Last week, Governor Ron DeSantis announced he would ask the Florida Supreme Court to convene a grand jury to investigate any and all wrongdoing ​involving the use of COVID-19 vaccines. ​ 
"In addition, Governor DeSantis announced he was establishing the Public Health Integrity Committee. The Committee will be overseen by the Surgeon General to assess federal public health recommendations and guidance to ensure that Florida's public health policies are tailored for Florida's communities and priorities. 
"Governor DeSantis also announced the state would undertake further surveillance into sudden deaths of individuals that received the COVID-19 vaccine in Florida, based on autopsy results. 
"In his announcement, Governor DeSantis rightfully observed that,
The Biden Administration and pharmaceutical corporations continue to push widespread distribution of mRNA vaccines on the public, including children as young as 6 months old, through relentless propaganda while ignoring real-life adverse events. 
"As leaders – both individually and organizationally – in the medical freedom movement, we praise Governor DeSantis for this courageous and much needed move. For far too long, the political class has been held hostage to the truth by big pharma and the medical industrial complex. 
"What Governor DeSantis is undertaking is a much needed first step, but much more needs to be done. We cannot continue to put the health of the American people below the profit desires of big pharma. 
"We will not be able to restore faith in the doctor-patient relationship, repair our broken healthcare system and ensure that these mistakes are not made again unless we hold those accountable who intentionally lied to the America people."
Signatories to the statement (organization affiliation shown for identification purposes):
Ann Vandersteel – Zelenko Freedom Foundation 
Dr. Peter McCullough – The Wellness Company 
Kevin Jenkins – America's Frontline Doctors 
Dr. David Martin 
Dr. Paul Alexander – Liberty Tree and former Trump administration official 
Dr. Ben Marble – My Free Doctor 
Mo Van Hoek – Children's Health Defense Florida and Health Freedom Florida 
Dr. Henry Ealy - Energetic Health Institute To book interviews please contact Chris Barron: CBARRON@RIGHTTURNSTRATEGIESDC.COM
---