Signature Series Blood Sugar Formula
Help the body maintain already-healthy blood sugar levels, naturally.
Our Signature Series Blood Sugar Formula is designed to assist your body's functionality and improves processing, especially after meals where glucose spikes can occur.
Subscribe and save 5% on your monthly supply.
Why subscribe? Save money, keep your body healthy, and never worry about running out of Blood Sugar Formula – with a fresh bottle shipped once a month.
WHAT'S IN BLOOD SUGAR FORMULA?
Blood Sugar Formula includes bitter melon extract that can aid in glucose use by cells, combined with alpha lipoic acid (ALA), which is known for its health benefits as well as having circulation-boosting properties.
Cinnamon extract plays a critical role in this formula by helping already healthy glycemic levels, while chromium picolinate and turmeric enhance the formula with a number of benefits in helping control key responses by the body.
The formula also contains berberine to help your body activate crucial proteins for optimum health.
Signature Series Blood Sugar Formula has been vetted by the TWC Chief Medical Board.
This bottle contains a 1-month supply.
Blood Sugar Formula
saves you 67% per bottle.
| | |
| --- | --- |
| Ingredient | Average Bottle |
| | |
| | |
| Berberine Aristata Extract | |
| | |
| | |
| | |
| | |
| | |
| | |
Compared to buying each ingredient separately from other sources, our formulation saves you over 67% per bottle.
The Wellness Company strongly believes in transparency because you deserve to know exactly what you're putting inside your body.
And while this means you could easily take the ingredients listed above and make our product yourself with items purchased from other vitamin suppliers, we're able to save you money thanks to our agreements with our suppliers.
Our Signature Series Blood Sugar formula saves you over $124 per bottle – and means you can also rely on The Wellness Company's quality, safety, and satisfaction guarantee.
About Dr. Heather Gessling
COO for the Chief Medical Board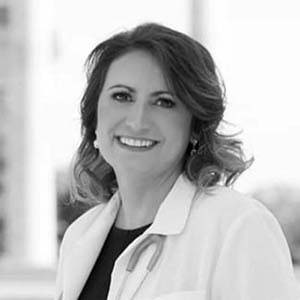 Heather Gessling, MD is a proud wife and mom to 3 amazing and beautiful children from Columbia, MO. She graduated from Oklahoma Christian University with a B.S. in Biochemistry and went on to medical school and residency at the University of Missouri-Columbia.
Dr. Gessling is Board Certified in Family Medicine through the American Board of Family Medicine. She was Chief of Staff at a hospital in Missouri for six years until the summer of 2021 when she opened up an independent practice.
The pandemic opened her eyes to the corruption of the healthcare industry through governmental, corporate, and pharmaceutical company influences. This has led her to fight for change within the broken system and to fight for the sanctity of the physician-patient relationship.
Dr. Heather Gessling was formerly the Director of Operations for the Pandemic Health Alliance and Global Covid Summit leading the charge on education regarding the truth about the pandemic. She is now COO of the Chief Medical Board for The Wellness Company.
The science behind
our Blood Sugar Formula
Learn more about how science - not political science – guides our recommendations.
Based on this product, we also recommend:
SUBSCRIBE TO OUR NEWSLETTER
Recieve our latest weekly releases, offers, guides and more.
These statements have not been evaluated by the Food & Drug Administration. This product is not intended to diagnose, treat, cure, or prevent any disease.
Allergen Warning: This product is produced in an a facility that may also process ingredients containing milk, eggs, fish, shellfish, tree nuts, peanuts, wheat, and soybeans.
Intended for use by adults 18 years of age and over. Do not use if the seal under the cap is broken or missing. Please contact a healthcare practitioner or email askadoc@twc.health before taking or using this supplement. Keep out of the reach of children.