How The Wellness Company Can Help You Achieve Optimal Health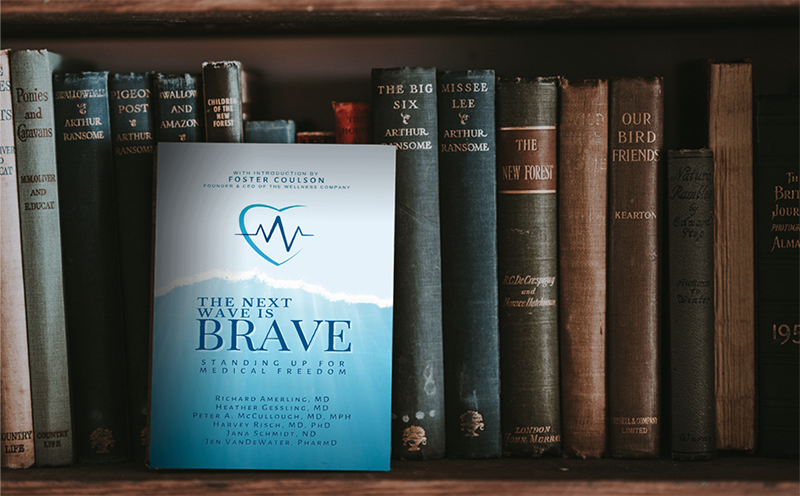 The world is in a state of political, economic, and regulatory disarray. Healthcare systems are crumbling. Medical freedom and the right to affordable healthcare have been taken away.  
Individuals and families are seeking the truth. They want better well-being and improved health outcomes but are tired of media censorship, misinformation, and feeling judged and ostracized for their decisions.  
They are frustrated and unable to ask questions and get honest, trustworthy answers. They don't know where to turn.  


People Are Seeking Change
The Wellness Company was founded to put healthcare back in the patient's hands. The company delivers the healthcare people want, need, and deserve. The team provides honest healthcare advice, patient-focused choices, and effective solutions that align with each individual's health goals.  
People want change, and The Wellness Company (TWC) is here to provide a solution. We commit to ensuring that you:
Feel accepted and heard

 

Are more than a cog in the wheel of the healthcare system

 

Get answers to every health question 

 

Create a plan to get well and stay well

 

Form a patient-first relationship with trusted healthcare professionals

 

Receive healthcare on your own terms

 

Receive comprehensive, quality care

 at low cost

Get safe and effective natural medicines and trusted pharmaceuticals 

 
With an unprecedented integrative and holistic approach, The Wellness Company's medical doctors, naturopathic doctors, and pharmacists work together to achieve a common goal: affordable healthcare programs that optimize long-term health while respecting medical freedom.  


The Wellness Company's Offerings
Marketplace: Natural, scientific-backed supplements formulated by medical and naturopathic doctors and pharmacists to optimize immune, cardiovascular, mitochondrial, and digestive health, as well as sleep and general well-being. 
Virtual Appointments: Available in single appointments or in packages, the medical team at TWC brings quality medical care to you quickly and easily. With curated packages for specific health concerns, patients can receive specialized testing, introductory and follow-up care, and high-value credits for supplement purchases in TWC's marketplace.  
The WELL: The Wellness Company's resource and education center, The WELL, provides the latest health and wellness information and entertainment. With interviews, podcasts, articles, and books featuring experts including Dr. Peter McCullough, Dr. Harvey Risch, and TWC founder Foster Coulson, The WELL is for those who seek the truth, want better health outcomes, and who are tired of media censorship and misinformation.  
TWC Preferred Pharmacy: The Wellness Company has established a trusted network that features pharmacies operating with patient wellness in mind. With a naturalistic approach free from "big pharma," patients receive care that aligns with their values, supports freedom of choice, and provides care before profit.  


Best Quality Healthcare
Unlike existing solutions, The Wellness Company came together with courage, bravery, and a desire for medical freedom. The company assembled a team of America's top healthcare professionals to focus on relationship building, provide judgment-free consultations, and provide evidence-based, non-biased advice.  
The Wellness Company can help you:  
Get answers

 

Address adverse reactions

 

Find a doctor that respects your goals

 

Feel seen and heard

 

Determine solutions that address the root cause of your health condition

 

Help navigate complex medical conditions

 
Conclusion
The Wellness Company offers a variety of programs designed to educate, enlighten, and empower people to make decisions about their health.

The company believes people should have access to the information they need to take charge of their well-being and improve their health outcomes, regardless of what others think or say.

The team at TWC does not judge and provides unbiased, honest answers and unparalleled service so patients can embrace quality care, align with a like-minded healthcare team, and foster optimal long term health outcomes.  
---