The Advantages of Liposomal Vitamin C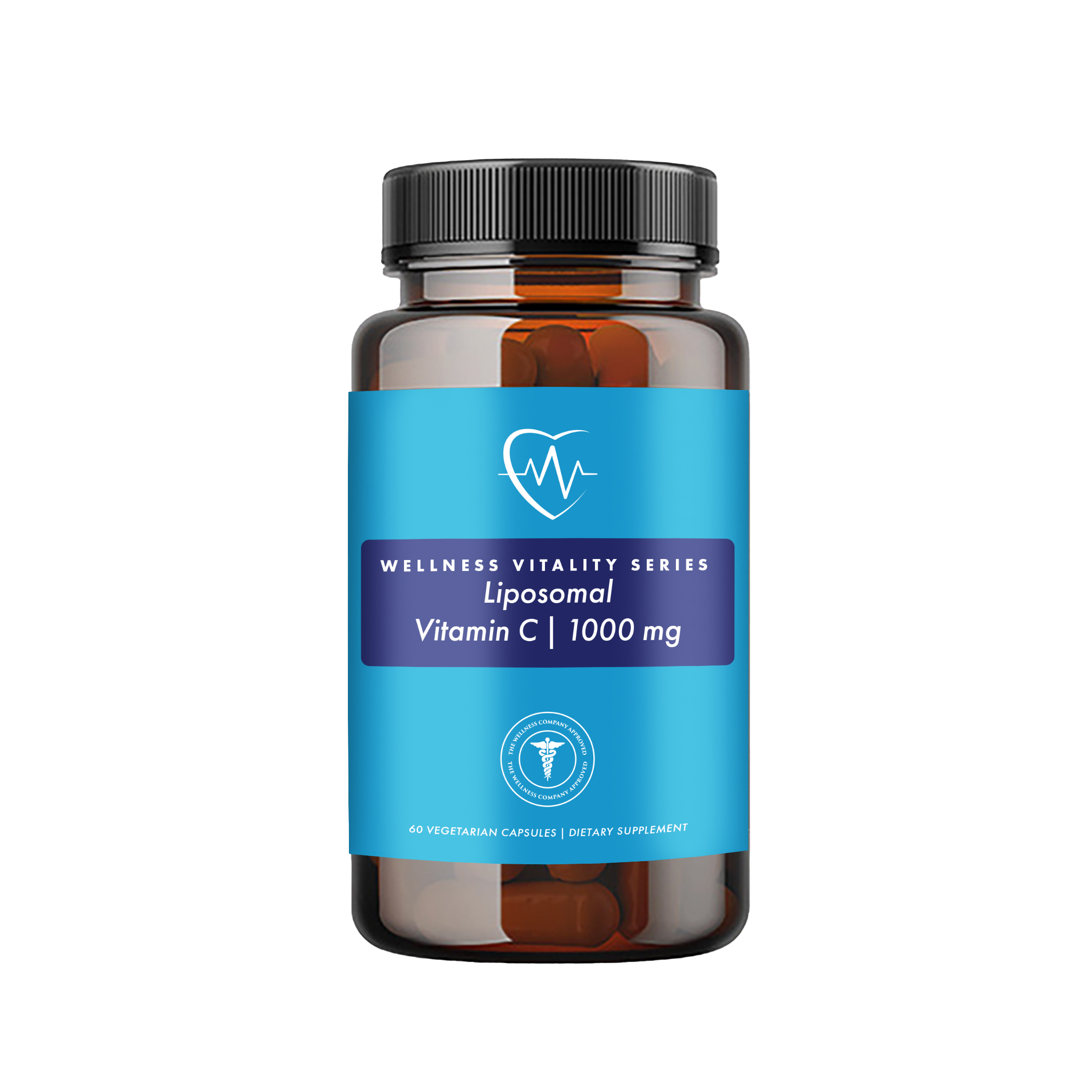 If you're looking to enhance your cardiovascular, neurological, and immunological function, liposomal vitamin C is a product to consider adding to your supplementation regimen. 
What is Liposomal Vitamin C?
Vitamin C, also known as ascorbic acid, is a water-soluble nutrient that is essential for human health. Unlike standard forms of vitamin C, The Wellness Company's Vitamin C supplement features a liposomal casing that protects it from damage that might otherwise occur during digestion, to enhance bioavailability and absorption to ensure you're getting the most bang for your buck. In a 2016 study, liposomal vitamin C was shown to be absorbed at almost double the level of regular vitamin C [1]. 
Benefits of Liposomal Vitamin C
Improved Immune Function [2] 
For decades, researchers have known that adequate vitamin C intake is necessary for the body's immune system to function correctly. Individuals lacking sufficient vitamin C are vulnerable to frequent infections. 

 

Vitamin C enhances immunity by supporting the function of white blood cells, the body's first line of defense against illness.

 

If immune function is important to you, vitamin C should be a staple in your supplement arsenal.

 
Cancer Support [3] 
A 2014 systematic review suggested that Vitamin C may mitigate many of the symptoms of cancer, such as fatigue, nausea, insomnia, and depression.

 

More rigorous study is needed, but high dose vitamin C may be used as an adjunct supplement to improve outcomes for cancer patients.

 
Better Brain and Heart Health
Vitamin C deficiency is a risk factor for the development of many chronic conditions, including neurodegenerative and psychiatric diseases such as depression and anxiety [4].

 

 Supplementation is a viable preventative option to mitigate the risk of such conditions, and could be an effective treatment adjunct for those exploring low-risk treatment alternatives to typical psychiatric medications.

 

In addition to its benefits to brain function, it also improves cardiovascular health. According to a study in The American Journal of Clinical Nutrition [5], high supplemental vitamin C intake significantly reduces the risk of coronary heart disease.

 
Skin Health 
Vitamin C plays a key role in the production of collagen, a protein that helps to hold tissues together and is essential for the health of skin, blood vessels, and bones.

 

A deficiency in vitamin C can lead to a decrease in collagen production, resulting in dry, brittle skin and poor wound healing. Adequate intake of vitamin C can help to maintain healthy skin and promote the healing of cuts and bruises [6].

 
Bottomline
If you're unsure whether liposomal vitamin C is right for you, we recommend speaking with a trusted healthcare provider, such as one of our physicians at The Wellness Company.


References 
[1] Davis, J. L., Paris, H. L., Beals, J. W., Binns, S. E., Giordano, G. R., Scalzo, R. L., Schweder, M. M., Blair, E., & Bell, C. (2016). Liposomal-encapsulated Ascorbic Acid: Influence on Vitamin C Bioavailability and Capacity to Protect against Ischemia–Reperfusion Injury. Nutrition and Metabolic Insights, 9, NMI.S39764. https://doi.org/10.4137/nmi.s39764  
[2] Kotlářová, L. (2021). Vitamin C, Anti-Infective Immunity and the Issue of Decreased Vitamin C Levels in Children. Biomedical Journal of Scientific & Technical Research, 35(2). https://doi.org/10.26717/bjstr.2021.35.005679  
[3] Fritz, H., Flower, G., Weeks, L., Cooley, K., Callachan, M., McGowan, J., Skidmore, B., Kirchner, L., & Seely, D. (2014). Intravenous Vitamin C and Cancer. Integrative Cancer Therapies, 13(4), 280–300. https://doi.org/10.1177/1534735414534463  
[4] Does Vitamin C Influence Neurodegenerative Diseases and Psychiatric Disorders? (2017). Nutrients, 9(7), 659. https://doi.org/10.3390/nu9070659   
[5] Knekt, P., Ritz, J., Pereira, M. A., O'Reilly, E. J., Augustsson, K., Fraser, G. E., Goldbourt, U., Heitmann, B. L., Hallmans, G., Liu, S., Pietinen, P., Spiegelman, D., Stevens, J., Virtamo, J., Willett, W. C., Rimm, E. B., & Ascherio, A. (2004). Antioxidant vitamins and coronary heart disease risk: a pooled analysis of 9 cohorts. The American Journal of Clinical Nutrition, 80(6), 1508–1520. https://doi.org/10.1093/ajcn/80.6.1508  
[6] Moores, J. (2013). Vitamin C: a wound healing perspective. British journal of community nursing, 18(Sup12), S6-S11. 
---