Get prompt access to a trusted medical provider to treat your illnesses and obtain prescriptions.
$59.99 for TWC Members ($69.99 for non-members).
On the go? Take your doctor with you.
Download the TWC App today.
Get a virtual house call.
Consult with a trusted medical professional quickly from your home, office, or wherever you are.
Basic primary care by wellness providers who share your values.
You're a patient – not a number.
Healthcare for your entire family in as little as one hour.

Our providers are ready to treat you quickly when you schedule an appointment in our secure app.
Restore your trust in healthcare.
All providers and treatments are reviewed by our Chief Medical Board – experts who believe in science, not political science.
Our pharmacies are different.
The Wellness Company's preferred pharmacies will always fill your healthcare provider's valid COVID-19 related prescription, including ivermectin.
See a Wellness Provider today for quick acute care:
COVID-19

Strep Throat

Pink Eye

Cold & Flu

Bronchitis

Sinus Infections
Prescriptions / Refills
Cold Sore

Allergies

Ear Infection

Urinary Tract Infection

Respiratory Infection
Nausea/Vomiting

Pain Relief

Rash

Erectile Dysfunction

Upset Stomach

Other common conditions
DISCLAIMER: The Wellness Company does not accept insurance; we are cash-pay only. Consult costs do not include prescription prices; your chosen pharmacy will invoice you for any medications and these may be covered by your insurance.
If you are experiencing an emergency, please dial 911 and seek in-person care. If your condition is not acute in nature or covered by a named service type by The Wellness Company, please seek help from an in-person provider.
Getting care is as simple as 1-2-3.

See a provider in as little as 60 minutes.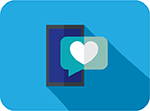 See a provider in as little as 60 minutes.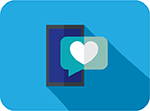 Follow the instructions below to register
See a provider in as little as 60 minutes.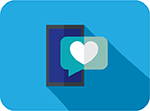 Follow the instructions below to register
SUBSCRIBE TO OUR NEWSLETTER
Receive our latest weekly releases, offers, guides and more.
Cancellations
If you booked an appointment through TWC, you will have twenty-four (24) hours before the appointment to cancel and receive a full refund. Cancellations less than twenty-four (24) hours before appointments will not result in a refund, but may be applied towards a rescheduled appointment. Telehealth treatment packages outside of 30 days after purchase and medical vaccine exemptions will not be refunded if cancelled. Please contact support@twc.health to reschedule or if you are unable to connect with your provider due to technical difficulties.
Refunds
Telehealth consultation treatments, recommendations, prescriptions, and outcomes are at the sole discretion of the medical professional treating you. No refunds will be given because you do not agree with the decisions of the provider, nor are refunds are given if you are pursuing services which are not a defined TWC consult type. Both packages and exemption outcomes are at the sole discretion of the medical provider that treated you. Medical Exemptions must be medically necessary, and will not be refunded if there is no justifiable medical reason for the provider to write an exemption. You are paying for the providers time to assess your medical needs and make the best determination for your health in their professional judgement.