Signature Series Kids Spike Support Chewable
COVID and Beyond: Year-Round Wellness for Resilient Kids
Introducing our NEW Kids Spike Support - a soy-free and kid-friendly solution designed to support your children's immune health year-round.
Kids Spike Support offers a powerful blend of Bromelain, Pomegranate Peel, Dandelion Root, and other ingredients, which research indicates may have the potential to block and dissolve spike proteins while boosting your child's immune system.
Buy Kids Spike Support and protect you and your family against the effects of COVID, vaccines, and shedding.
Boost your family's protection by pairing it with our adult formulation, Spike Support Formula.
Place your preorder for Kids Spike Support today; shipping starts in September.

Subscribe and save 5% on your monthly supply.
Why subscribe? Save money, keep your kids healthy, and never worry about running out of Kids Spike Support – with a fresh bottle shipped once a month.
WHAT'S IN KIDS SPIKE SUPPORT?
Kids Spike Support contains all natural, non-GMO, scientifically-supported ingredients that are safe for kids:
Vitamin C (Malpighia emarginata) may have antioxidant capacity which may assist in supporting the body's natural repair and recovery processes, protecting cells, and boosting immune function.
Dandelion extract is known for its antioxidant and anti-inflammatory properties and may support the removal of spike protein from binding to your cells.
Pomegranate Peel may protect cells and inhibit viral replication while supporting immune function. It may also prevent spike protein from binding to your cells.
Rutin's ability to support the inhibition of the spike protein and support reduction of viral replication has been demonstrated through existing research.
Bromelain is a natural antiviral that may prevent the attachment of the spike protein to cells and facilitate its degradation. It may also provide some mild anticoagulant properties.
Papain is a natural antiviral and may support breaking down spike proteins, preventing viral replication, and boosting the immune system.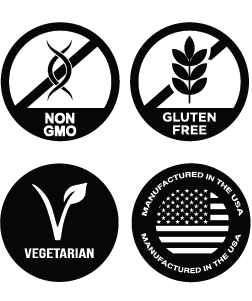 Kids Spike Support
saves you 49% per bottle.
| | |
| --- | --- |
| Ingredient | Average Bottle* |
| Vitamin C (Malpighia emarginata) | |
| | |
| | |
| | |
| | |
| | |
| | |
| | |
| | |
Compared to buying each ingredient separately from other sources, our formulation saves you 49% per bottle.
The Wellness Company strongly believes in transparency because you deserve to know exactly what you're putting inside your body.
And while this means you could easily take the ingredients seperately and make the product yourself, we're able to save you money thanks to our agreements with our suppliers.
Buying Kids Spike Support saves you over $40 per bottle – and also means you can rely on The Wellness Company's quality, safety, and satisfaction guarantee. Plus, Members save an additional $5!
The Wellness Company was born out of necessity. By unequivocally and unapologetically standing up for medical freedom and the right to affordable health care, our company's vision champions the right to make personal health choices.
The Wellness Company strives to build a new health care system that earns people's trust, is governed and operated with transparency, and offers the highest quality practitioners who align at their core with our fundamental belief - to put the patient first.
The fabric of this company has been woven together by its medical team and their devotion to the public. Their courage and bravery in the fight for medical freedom and truth will ensure improved health outcomes. It will also contribute to convenient access to physicians and lower healthcare costs for patients.
Based on this product, we also recommend:
These statements have not been evaluated by the Food & Drug Administration. This product is not intended to diagnose, treat, cure, or prevent any disease.
Allergen Warning: This product is produced in an a facility that may also process ingredients containing milk, eggs, fish, shellfish, tree nuts, peanuts, wheat, and soybeans.
Intended for use by adults 18 years of age and over. Do not use if the seal under the cap is broken or missing. Please contact a healthcare practitioner or email askadoc@twc.health before taking or using this supplement. Keep out of the reach of children.