Courageous Discourse. Courageous Care.
Natural products developed by Dr. Peter McCullough and The Wellness Company, and backed by the TWC Chief Medical Board.
Join The Wellness Company with
Dr. McCullough and John Leake and become an Annual Member for FREE.
Use code COURAGE.
Enjoy your first year free - a savings of $100.
COVID treatment from actual experts that actually work.

Be ready for the next variant, and don't worry about access to life-saving medication should you need it. Keep The Wellness Company's COVID Emergency Kit at the ready.
The Wellness Company's prescription-only COVID Emergency Kit provides you with a carefully selected assortment of proven medications to get you through it – backed by the research of experts like Dr. Peter McCullough.
Proven treatments like Ivermectin, Hydroxychloroquine, generic Z-Pak, and Budesonide with a nebulizer, along with a guidebook for safe emergency use.
The revolutionary Spike Support formula contains ingredients researched for their ability to combat spike protein in-vitro. Keep your body at peak condition after an infection and guard against shedding.
The Wellness Company's Medical Emergency Kit
Peace of Mind for the Unexpected.

The Wellness Company's prescription-only Medical Emergency Kit provides you with a carefully selected assortment of vital medications, preparing you for those unpredictable moments in life. The kit ensures access to proven treatments like Ivermectin, arming you with confidence in the face of unforeseen medical emergencies.
Elevated Energy is the revolutionary mitochondrial supplement designed to supercharge your cellular energy production and unlock your true mental and physical potential.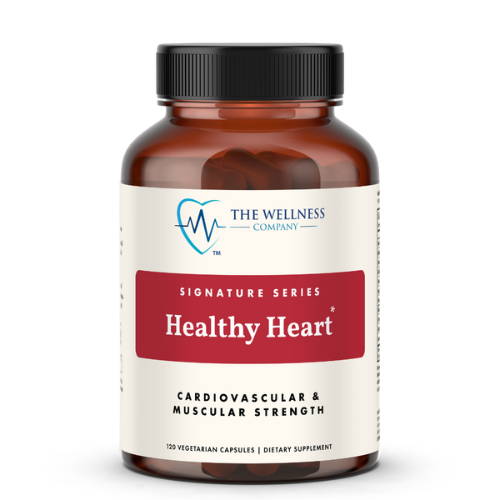 Your heart is the most important muscle in your body.
Are you doing enough to keep it strong?
Critical nutrients in this breakthrough formula may help you maintain your body's cardiovascular health – and is recommended for those concerned with overall heart health or for those hoping to make a full recovery from cardiac-affecting illness.
Viruses interrupt your life at the worst times. Give yourself a potent daily immune boost of vitamins and scientifically-studied botanicals.
TWC's Chief Medical Board – including Dr. McCullough – recommends this formula for both immune system fortification while healthy and for an added boost when you find yourself ill. It gives your body a trusted combination of ingredients for a powerful immune boost.
"We refuse to profit from your sickness.
Join the fight for medical freedom by supporting TWC — a company focused on your Wellness with incredible doctors, treatments, and products."

Dr. Peter A. McCullough
Chief Scientific Officer