Dr. Peter McCullough, MD, MPH
Chief Scientific Officer for The Wellness Company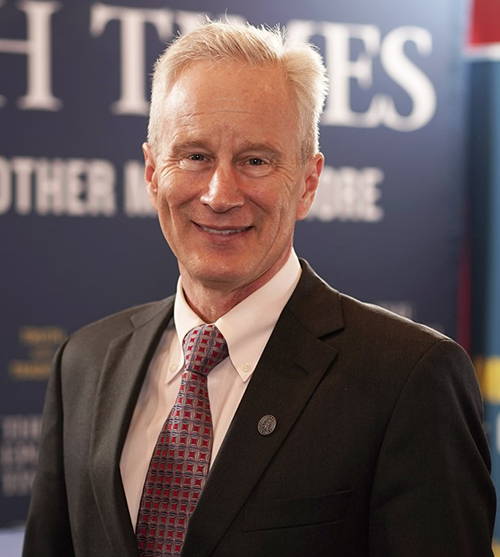 From Dr. McCullough:
"Myself, Dr. Harvey Risch, Dr. Richard Amerling, and Dr. Heather Gessling joined forces to form the Chief Medical Board of The wellness company, which is driven by Foster Coulson who is a business leader and innovator.
We are a virtual healthcare company that reaches all corners of the United States offering telemedicine technology, innovative healthcare products, and online learning access.
We will also be providing help for patients suffering with long-haul covid symptoms, and/or vaccine injury symptoms.
Because of my educational and professional background, my focus has always been on clearly understanding the science - the definitive data - so that I can work with other healthcare professionals to improve lives, save lives, and most importantly prevent people from falling ill in the first place."
About Dr. McCullough
Dr. Peter McCullough is an internist and cardiologist in academic practice in Dallas, Texas, and is proud to be a part of The Wellness Company. He received his bachelor's degree from Baylor University and then completed his medical degree as an Alpha Omega Alpha graduate from the University of Texas Southwestern Medical School. In addition, he completed his internal medicine residency at the University of Washington, cardiology fellowship including service as Chief Fellow at William Beaumont Hospital, and master's degree in public health at the University of Michigan.
Dr. McCullough has broadly published on a range of topics in medicine with over 1000 publications and 660 citations in the National Library of Medicine. Dr. McCullough is a recipient of the Simon Dack Award from the American College of Cardiology and the International Vicenza Award in Critical Care Nephrology for his scholarship and research. His works have appeared in the New England Journal of Medicine, Journal of the American Medical Association, Lancet, British Medical Journal, and other top-tier journals worldwide. He is the editor-in-chief of Reviews in Cardiovascular Medicine and senior associate editor of the American Journal of Cardiology. He serves on the editorial boards of multiple specialty journals.
Dr. McCullough's Recommendations
Signature Series Spike Support
Give your body the natural immune support it needs to protect yourself and your family.
Spike Support Formula is the only product that contains nattokinase and dandelion root – ingredients researched for their efficacy.  
Nattokinase is a proteolytic enzyme with fibrinolytic (anti-clotting) effects, that may maintain a healthy immune system.
Dandelion root may support cellular defense.
Signature Series Healthy Heart
Keep cardiovascular and muscle function at peak condition.
Healthy Heart is designed to keep your body's cardiovascular performance and muscle functionality at its optimum condition.
Critical nutrients in this newest formula prevent overtiredness and fatigue that keep you from seizing the day. Maintain hard-earned gains, recover from illness, or boost your nutrient intake as part of managing conditions related to your health.
COVID Emergency Kit
COVID treatment from actual experts that actually work.
Be ready for the next variant, and don't worry about access to life-saving medication should you need it. Keep The Wellness Company's COVID Emergency Kit at the ready.
The Wellness Company's consult for a prescription-only COVID Emergency Kit provides you with a carefully selected assortment of proven medications to get you through it – backed by the research of experts like Dr. Peter McCullough.
**Purchase now and follow the email instructions to complete the intake process and begin shipment of the kit.**
Connect with Dr. McCullough