Liposomal Vitamin C from The Wellness Company
Maximize absorption of your daily Vitamin C.
Our Liposomal Vitamin C formula is a unique formula unlike any other that can help your body maximize its nutrient absorption and increase optimal immune responses to take on the day's stresses and toxins.
This product is 100% vegan and gluten free.
Subscribe and save 5% on your monthly supply.
Why subscribe? Save money, keep your body healthy, and never worry about running out of Liposomal Vitamin C – with a fresh bottle shipped once a month.
WHAT'S IN LIPOSOMAL VITAMIN C?
Not just any form of Vitamin C, our Liposomal blend contains a cutting-edge blend to increase your body's bioavailability of water-soluble nutrients allowing cells to utilize this nutrient more efficiently and prioritize antioxidant action.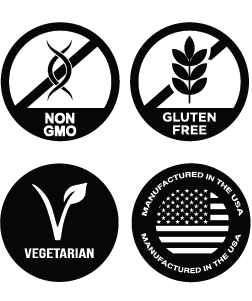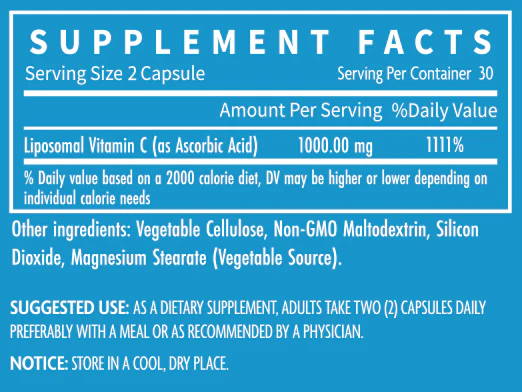 The science behind
Liposomal Vitamin C
Learn more about how science - not political science – guides our recommendations.
The Wellness Company was born out of necessity. By unequivocally and unapologetically standing up for medical freedom and the right to affordable health care, our company's vision champions the right to make personal health choices.
The Wellness Company strives to build a new health care system that earns people's trust, is governed and operated with transparency, and offers the highest quality practitioners who align at their core with our fundamental belief - to put the patient first.
The fabric of this company has been woven together by its medical team and their devotion to the public. Their courage and bravery in the fight for medical freedom and truth will ensure improved health outcomes. It will also contribute to convenient access to physicians and lower healthcare costs for patients without sacrificing quality of service.
Based on this product, we also recommend:
SUBSCRIBE TO OUR NEWSLETTER
Recieve our latest weekly releases, offers, guides and more.
These statements have not been evaluated by the Food & Drug Administration. This product is not intended to diagnose, treat, cure, or prevent any disease.
Allergen Warning: This product is produced in an a facility that may also process ingredients containing milk, eggs, fish, shellfish, tree nuts, peanuts, wheat, and soybeans.
Intended for use by adults 18 years of age and over. Do not use if the seal under the cap is broken or missing. Please contact a healthcare practitioner or email askadoc@twc.health before taking or using this supplement. Keep out of the reach of children.